Santa Cruz Alpha M - Superpremium Montes / Discover Wines 2012 (1 Flasche 0,750 Liter)
Preis
67,00 €
*
1 Flasche á 67,00 EUR (89,33 EUR / Liter)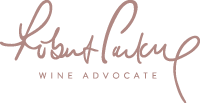 "The 2011 Montes Alpha M is a blend of Cabernet Sauvignon with some Cabernet Franc, Merlot and Petit Verdot. 2011 was a bit cooler than 2010, and the wine might have more edges, and a little higher acidity. I find better balance in this 2011 compared with the 2010, with nerve and acidity, volume and great balance. The nose is still closed, less expressive and benefits from air, but there is a greater sense of harmony and integration, and I think in the long run it will be a better wine. This is a classic. Drink 2015-2027. I first met with Aurelio Montes, one of the pioneers of quality wines from Chile, as the head of the trade association Wines of Chile rather than as a wine producer. We had a nice, relaxed meeting where we agreed to work together, and their collaboration has been vital to my ability to write this report. I don't know how things were in the past, but my relationship with Montes and Wines of Chile has been very relaxed. They help me with logistics but do not impose or restrict anything I want to do, visit or taste. They help me with wines associated with Wines of Chile as well as with others that are not, and I'm very grateful for that. Of course, Montes is one of the big names when it comes to Chilean wine, and I had the chance to visit their impressive winery in Colchagua and see how they work and how much they invest in R+D projects. They seem to be focusing a lot more on Mediterranean grape varieties, which makes sense, considering the climate they have in Colchagua. Their wines in general seem more balanced, less extracted and oaked than in the past and remain true to their places. Besides those from the warm and powerful Colchagua, they have a whole new range of wines from other regions or produced outside the conventional methods under the Outer Limits series. I tasted some components of future wines which showed very promising. I hope to report on these on future occasions."
94/100 Punkte - Trinkreife: 2015 - 2027
(v)
Hersteller
Wein Wolf Import GmbH & Co Vertriebs KG, Königswinterer Str. 552, D- 53227 Bonn
Anbaugebiet
Chile (Chile)
Allergiker-Info
Dieser Wein kann Sulfite enthalten!
Literpreis
89,33 EUR / Liter
Wein
Santa Cruz Alpha M - Superpremium
Produzent
Montes / Discover Wines
Robert Parker
keine Bewertung
Rene Gabriel
keine Bewertung
Wine Spectator
keine Bewertung
Neil Martin
keine Bewertung
James Suckling
keine Bewertung
Antonio Galloni
keine Bewertung