Le Marquis de Calon Segur St. Estephe 2016 (1 Flasche 0,750 Liter)
Preis
27,70 €
*
1 Flasche á 27,70 EUR (36,93 EUR / Liter)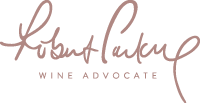 "The 2016 Marquis de Calon-Segur is a blend of 55% Merlot and 45% Cabernet Sauvignon this year, picked at 42 hectoliters per hectare and matured in 30% new oak. It has an opulent bouquet with blackberry and a smudge of boysenberry jam, perhaps not with the delineation of let's say, the La Dame de Montrose, yet undeniably pure. The palate is medium-bodied with a surprisingly firm structure given the dominance of the Merlot, with grainy tannin and superb freshness. I have a sneaky feeling that this Deuxième Vin might last a lot longer than people will allow it."
89-91/100 Punkte - Trinkreife: 2020 - 2035

"Dark berry, tar and stone character. Medium to full body, firm and silky tannins and a flavorful finish. Balance and intensity. Very pretty density. Pretty fruit. Second wine of Calon."
92-93/100 Punkte

"The 2016 Le Marquis de Calon Ségur is a gorgeous, exotically beautiful wine. Succulent dark fruit, lavender, mint, white flowers and blood orange create an incredibly appealing interplay of ripeness and freshness. Stylistically, the 2016 recalls the ripe, opulent style of the 2014, but with a bit less of that wine's unctuousness. Tasted two times."
90-93/100 Punkte

"55% Merlot, 45% Cabernet Sauvignon. Young Cabernet Sauvignon (planted 2007-2010) are in this wine for the first time which Vincent Millet thinks add gravitas. Very sweet and broad - rather like a particularly ripe Bolgheri wine on the nose! Very sweet and luscious. A good restaurant wine. Round tannins and lots of freshness. Very salivatory. "
17+/20 Punkte - Trinkreife: 2025 - 2038

"A beautifully vibrant violet colour with tight, sappy, dark fruits that grip right through the palate. This is a beautifully mouthwatering second wine from 55% Merlot and 45% Cabernet Sauvignon aged in 30% new oak for 17 months. The young vines suffered somewhat in 2016 with the drought, and many that were blended into the grand vin in 2015 (70% Merlot) did not make it in 2016."
91/100 Punkte - Trinkreife: 2027-2050
Hersteller
Château Calon Segur, F-33180 Saint-Estèphe
Anbaugebiet
Saint Estephe (Frankreich)
Alkoholgehalt
Der endgültige Alkoholgehalt steht noch nicht fest.
Allergiker-Info
Dieser Wein kann Sulfite enthalten!
Literpreis
36,93 EUR / Liter
Wein
Le Marquis de Calon Segur
Rene Gabriel
keine Bewertung
Wine Spectator
keine Bewertung
Neil Martin
keine Bewertung