Brut Premier Champagne Louis Roederer 0 (1 Flasche 15,000 Liter)
Preis
2.335,10 €
*
1 Flasche á 2335,10 EUR (155,67 EUR / Liter)
Versand
Kostenloser Versand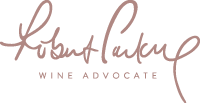 "The NV Brut Premier is a gorgeous wine that stands head and shoulders above the vast majority of wines in its price range. Apparently, it is quite possible to make great Champagne that doesn't cost a small fortune. Ripe pears, smoke, spices, dried flowers and herbs are some of the many nuances that emerge from the glass. The Brut Premier shows lovely mid-palate depth and fabulous overall balance. Chef de Caves Jean-Baptiste Lecaillon has done it again. This is a fabulous Brut Premier. The Brut Premier is based on the 2007 vintage, with approximately 20% 2006 wines and 10% older reserves going back to 1996. The blend is approximately 40% Pinot Noir, 20% Pinot Meunier and 40% Chardonnay. About 50% of the base wines underwent malolactic fermentation. Dosage is 9-10 grams per liter. Roederer is one of my favorite Champagne houses. Every wine that emerges from this cellar in Reims is impeccable. The attention to detail here is evident from the moment I walk in the door. As usual Chef de Caves Jean-Baptiste Lecaillon prepared the most thorough tasting of vins claires of my stay in Champagne earlier in the year. The most fascinating part of that tasting was going through wines from vineyards that had issues and learning exactly why they would be culled out from final blends. As much as I admire Roederer, I wish the winery would be more transparent with readers when it comes to their NV offering. According to Lecaillon, back labels that can be read by smart phones are in the works, but giving consumers more information on NV blends and disgorgement dates really doesn't require such a complicated solution. There are just a handful of new releases this year, as Roederer has decided to wait a bit before releasing the 2005 Cristal and Cristal Rose."
92/100 Punkte - Trinkreife 2011-2015
(v)
Hersteller
Schlumberger GmbH & Co.KG, Buschstrasse 20, D-53340 Meckenheim
Anbaugebiet
Champagne (Frankreich)
Flaschenpreis
2335,10 EUR
Allergiker-Info
Dieser Wein kann Sulfite enthalten!
Literpreis
155,67 EUR / Liter
Produzent
Champagne Louis Roederer
Robert Parker
keine Bewertung
Rene Gabriel
keine Bewertung
Wine Spectator
keine Bewertung
Neil Martin
keine Bewertung
James Suckling
keine Bewertung
Antonio Galloni
keine Bewertung