Remirez de Ganuza Reserva Remirez de Ganuza 2009 (1 Flasche 0,750 Liter)
Preis
65,95 €
*
1 Flasche á 65,95 EUR (87,93 EUR / Liter)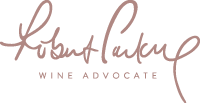 "The 2007 Reserva has a lovely, rounded, sensual bouquet with kirsch, crushed strawberry, vanilla and a faint tang of marmalade. The palate is medium-bodied with rounded, sensual tannins. It is very well-balanced and pure. There are layers of new oak towards the finish, but here I find it singing from the same hymn book as the intense fruit. There is a sense of completeness and composure to this outstanding Reserva. Drink 2014-2025+ Fernando Remirez de Ganuza needs no introduction. In some ways, he reminds me of Gerard Perse of Chateau Pavie in terms of his determination, unwillingness to compromise and singular vision. Looks-wise, they could be brothers. Fernando has already won acclaim for his wines that are created in his state-of-the-art facility in the village of Samaniego. The picturesque medieval buildings that surround a small manicured garden and a natural spring belie a winery where no expense is spared. Fernando has an almost obsessive intolerance towards cleanliness and hygiene. All that was missing was a doormat to clean your shoes as you enter the vat-room. He famously uses just the "shoulder" part of grape bunches for his top wines, since he believes they have more intensity than the bottom. These wines are crafted in a modern fashion and you can taste the effort that has gone into them. Yet at the same time, there is part of me that would like Fernando to take risks and be wary of not over-analyzing the wines, which can detract from their personality and risk making them over-polished and generic. Perfectionism is an admirable virtue to aspire to, but imperfections can make something more interesting to experience. The Vina Coqueta comes from 41-year-old vines is 5.5-hectare namesake vineyard, a blend of 90% Tempranillo, 8% Graciano and 2% Garnacha that is blended with the skins of the white grapes, then raised for two years in barrel (90% French and 10% American). The Reserva is a blend of 85% Tempranillo, 5% the skins of Viura and Malvasia that are added during fermentation and 10% of Graciano, no younger than 40-years in age. It is raised in 95% French and 5% American oak for approximately 25 months. The Trasnocho is made from the same fruit as the Reserva, but is pressed gently through a water-filled bag inserted into the vat and left to inflate overnight. It is then raised entirely in French new oak."
95/100 Punkte - Trinkreife 2014-2025
(v)
Hersteller
Bodegas Remirez De Ganuza, Constitución, 1, E - 01307 Samaniego, Álava
Anbaugebiet
Rioja (Spanien)
Allergiker-Info
Dieser Wein kann Sulfite enthalten!
Literpreis
87,93 EUR / Liter
Wein
Remirez de Ganuza Reserva
Produzent
Remirez de Ganuza
Robert Parker
keine Bewertung
Rene Gabriel
keine Bewertung
Wine Spectator
keine Bewertung
Neil Martin
keine Bewertung
James Suckling
keine Bewertung
Antonio Galloni
keine Bewertung