Pinot Blanc Einstern* Weingut Markus Molitor 2016 (1 Flasche 0,750 Liter)
Preis
14,80 €
*
1 Flasche á 14,80 EUR (19,73 EUR / Liter)



"This year's cask-raised "one-star" represents the sole bottling of Pinot Blanc that Molitor essayed over and beyond the intro-level "Haus Klosterberg." As a result, the cuvée incorporates fruit of his choicest parcels in the Wehlener Klosterberg. But it also incorporates fruit from other sites - hence the lack of vineyard designation. (The amusing inscription on the label is "Einstern*" - the first time I have ever seen the word for "one-star" as well as the attendant star on a Molitor label.) The striking combination of textural creaminess with the juicy brightness of which Pinot Blanc is capable is well-illustrated, though the lime zest and corn shoot flavors already familiar from this year's Haus Klosterberg are in this instance edging a bit closer to outright bitterness, reinforced by apple seed, and the creamy texture comes along with a hint of lactic flavor. The finish is impressively persistent and appropriately stone-lined. This will definitely merit following, not to mention employing at table as an illustration of Pinot Blanc's versatile, too-little-recognized culinary talents."
90/100 Punkte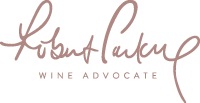 "The 2016 Pinot Blanc "Einstern *" offers a clear, bright and intensely fruity yet remarkably refreshing mineral nose of ripe pineapples and crushed flint stones. The wine is light, round and lush on the palate, beautifully creamy, salty and well structured. The finish is clear and vital, very aromatic and charmingly round. The 2016 is based on fully ripe grapes and didn't ferment to fully dry. Tasted from AP #76/17 in March 2018."
89/100 Punkte - Trinkreife: 2018 - 2028
Hersteller
Weingut Markus Molitor, Haus Klosterberg, 54470 Bernkastel-Wehlen
Anbaugebiet
Mosel Saar Ruwer (Deutschland)
Allergiker-Info
Dieser Wein kann Sulfite enthalten!
Literpreis
19,73 EUR / Liter
Wein
Pinot Blanc Einstern*
Produzent
Weingut Markus Molitor
Rene Gabriel
keine Bewertung
Wine Spectator
keine Bewertung
Neil Martin
keine Bewertung
James Suckling
keine Bewertung