Château Margaux 1. Cru classé Margaux 2005 (1 Flasche 0,750 Liter)
Preis
980,00 €
*
1 Flasche á 980,00 EUR (1306,67 EUR / Liter)
Versand
Kostenloser Versand
ACHTUNG: die Flasche ist nicht perfekt. Bitte fordern Sie eine Zustandsbeschreibung an!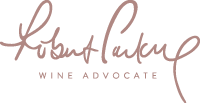 Flaschenbewertung Juni 2015:


"The first-growth 2005 Chateau Margaux (85% Cabernet Sauvignon, 15% Merlot), a lavish fragrance of blackcurrants, velvety new saddle leather, spring flowers and spice soars from the glass. The wood is already totally concealed beneath the cascade of fruit in this medium to full-bodied, pure and majestic wine. This concentrated, dense, but nevertheless strikingly elegant, multi-layered wine has a finish of 45+ seconds. It builds incrementally to a crescendo and finale. This is a stunner that can be approached already, but promises to be better in another 5-10 years and last at least 25 or more years.98+/100 Punkte - Trinkreife: 2020 - 2050
Robert Parker
[WineAdvocate #164]:
This is another superb vintage from this grand dame estate. Administrator Paul Pontallier has overseen the production of so many great Margaux, it is senseless to say 2005 is better than all its predecessors, but it is an extraordinary effort. A blend of 85% Cabernet Sauvignon and 15% Merlot, it is a gorgeously pure, intense, deep purple/ruby-tinged effort offering exquisite, surprisingly nuanced and complex aromatics for such a young Chateau Margaux. The mouthfeel is one of opulence, silk, purity, full-bodied concentration, terrific intensity, unbelievable freshness and vibrancy, and sweet tannin. The tannin levels are the highest ever measured at this estate, but the alcohol is only around 13%, not particularly high by this vintage's standards. Yields were 43 hectoliters per hectare. This powerful effort is built along the lines of the 1996, but is seemingly even more impressive, layered, and potentially grand. It is a candidate for 50+ years of evolution. Anticipated maturity: 2015-2060+.
96-100 Punkte
(v)
Hersteller
Château Margaux, F-33460 Margaux
Anbaugebiet
Margaux (Frankreich)
Allergiker-Info
Dieser Wein kann Sulfite enthalten!
Literpreis
1306,67 EUR / Liter
Produzent
1. Cru classé Margaux
Mängel
ACHTUNG: die Flasche ist nicht perfekt. Bitte fordern Sie eine Zustandsbeschreibung an!
Neil Martin
keine Bewertung
James Suckling
keine Bewertung
Antonio Galloni
keine Bewertung